Simplifier Solutions, Tools & Analyses by a Team of former corporate & start-up executives and top management consultants (ex-McKinsey and other top firms).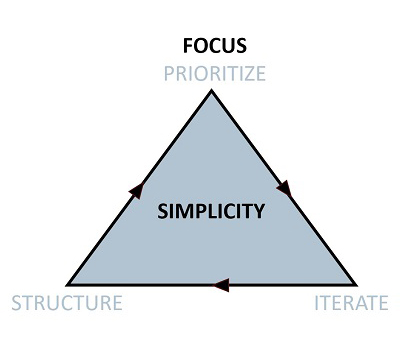 The way we all do business is changing at an increasing speed. The internet, increasing availability of data & information, and new tools & methods are driving change, and esp. digital transformation, across all industries.
At the same time, the basic business concepts and principles barely changed during the past 100 years and traditional top management consulting continues to be based on 3 key values:  Professionalism – Integrity – Commitment.
Simplifier Inc. has adapted to the changing needs of the 21st century and offers a new model that disrupts the traditional approach to consulting. Our business model and our approach are not only based on the key values and capabilities of the best top management consultancies, but also leverages the key values of Silicon Valley: Nimble – Customer-focused – Lean
Above all, Simplicity is our key value. The Simplifier Team has accumulated hundreds of years of experience as top management consultants, start-up founders, senior executives, and corporate & start-up advisors. We will partner with you and will use this experience to best leverage Simplicity for YOUR success!